How to support your loved ones through their transition
The process of entering long-term care or retirement living can be new and different. It's a big life change, and feelings of anxiety or uncertainty are natural. If you are a family member guiding the process, you're likely experiencing your own range of emotions about this decision. Knowing what to expect can help your family feel prepared as you navigate the changes together.
Jump to:
---
Rooms
Bring a little "residence" with you, and we'll do the rest
Omni rooms have been designed with a strong focus on maintaining individuality, independence, privacy and security. We encourage residents to bring familiar bedspreads from home to personalize their space and evoke familiarity. In Long-term care, Bedding including mattresses, pillows, sheets, washcloths and towels are provided, as well as a laundry service. In retirement, we welcome you to bring items and furnishings.
Standard bedroom furnishings may include an adjustable bed with head and foot boards, adjustable bed rails, bedside table, wardrobe for clothing and other belongings, and a comfortable chair. There's ample room to add to or replace furnishings with your own pieces from residence. Note that all items that are brought in must be able to be disinfected properly.
Identification of resident's rooms can be determined by a number of way-finding elements that may include:
Contrasting room numbers outside room door
Name plates outside room door
Placement of familiar objects from residence within the room, i.e. bedspread, chair, dresser
Televisions
Televisions are provided in lounge areas for residents to use. If a resident would like to have their own personal TV in their room, the family can make arrangements to have one brought in and installed at the resident's expense.
Telephones
If you anticipate regular phone calls as part of the resident's routine, we recommend installing a private phone line. Families can contact an Administrator or General Manager directly to arrange setup and billing.
---
Care Details
Learn what's included in life at Omni
Nursing
Medical care is available to all residents. Each resident will be arranged with a doctor at the residence, who typically complete weekly or bi-weekly assessments and visits, as well as urgent support. Our residences provide nursing and personal care on a 24-hour basis and rehabilitation services and some related supplies and equipment are also available.
Personal Care
Supplies and equipment for personal hygiene and grooming, including skin care lotions and powders, shampoos, soap, deodorant, toothpaste, toothbrushes, denture cups and cleansers, toilet tissue, hair brushes and combs can be made available. There are also hair care services available for additional cost.
Meals
Three meals and three nourishment passes are provided daily. Special and therapeutic diets, dietary supplements and assistive devices for self-feeding are available if needed.
Social & Physical Programs
Social, recreational and physical activities and programs, including related supplies and equipment.
Laundry & Cleaning
Laundry, including labelling, machine washing, and drying of personal clothing is included. Our services also include regular cleaning and upkeep of rooms, bathrooms and all shared spaces.
General Supportive Equipment
We facilitate access to supportive equipment options for residents' use, including wheelchairs and geriatric chairs, canes, walkers, toilet aids and other self-help aids for the activities of daily living, as well as all other services required under the applicable legislation.
In addition to our standard care described above, we offer the following additional services when appropriate or at additional cost:
Physiotherapy
Where available, physiotherapy services will be provided to residents who have been assessed by their Physicians to require this service.
Foot Care
Care by a specially trained nurse is provided to our residents on a fee for service basis.
Dentist
Arrangements may be made for dental visits through the Charge Nurse when necessary. We recommend an annual examination by a Dentist for all residents.
Denturist
Arrangements to have dentures made, relined, or adjusted may be made through the Charge Nurse or by contacting a Denturist of your choice. The cost of these services is the responsibility of the resident.
Optometry
Care by a Registered Optometrist can be arranged for any resident requiring care.
Audiology
Care by a Registered Audiologist is arranged when requested.
Medications
All medications are prescribed and administered by medical professionals. No medication of any kind may be brought to the resident or left in the resident's room. The Ontario Drug Benefit Program (ODB) or the Government Pharmacy cover certain medications, but not all. There may be a charge for drugs not covered.
Pastoral Services
Interdenominational services are held at our residences to meet the needs of all residents, and individual pastoral visitors can be arranged as well. Participation in spiritual programs is always voluntary.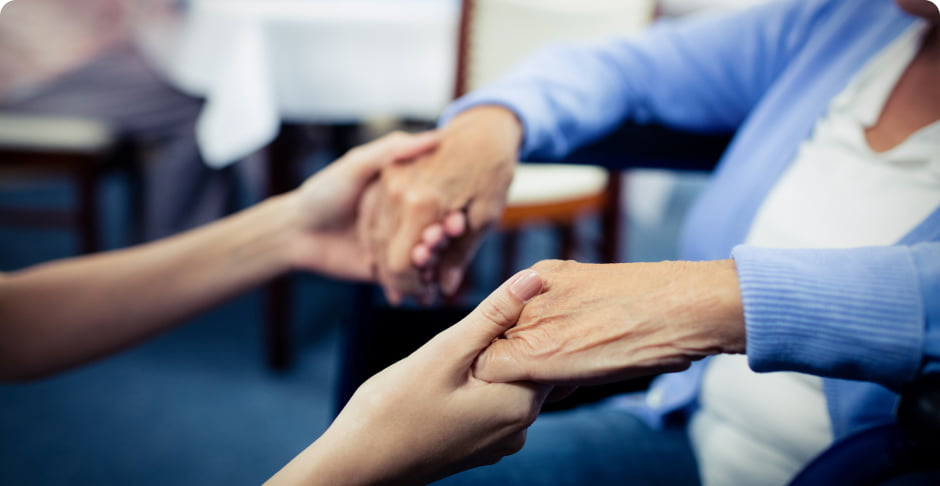 Types of Care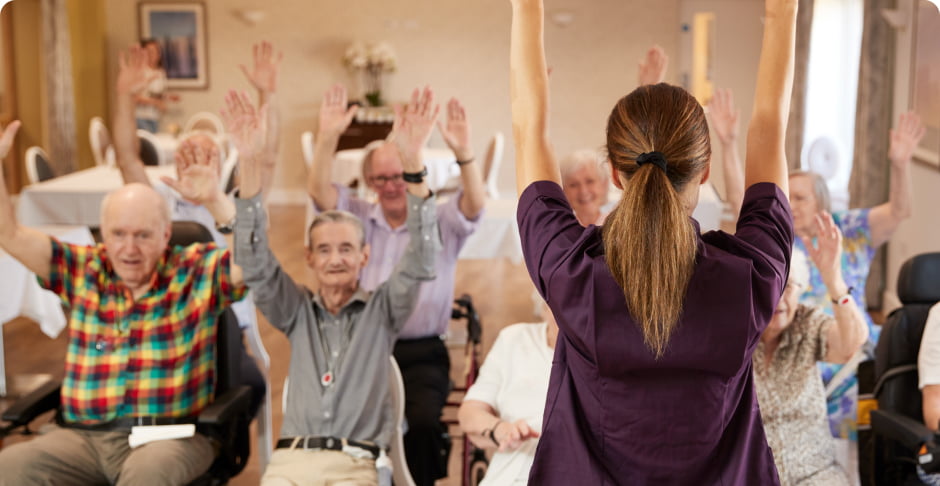 Life Enrichment Programs